Aion 4.0 Battlefield Items and Gear Data
Date: 2013-01-05 Views: () Comments: ()

Aion 4.0 introduced new kind PvP gear called "Battlefield". In contrary to Abyss items, players can obtain these sets by collecting "Dire Tokens" from quests and monsters in PvP zones. Of course these items are weaker than Abyss ones, but are good alternative.
BASIC INFORMATION
Battlefield items are available in three grade, which differ in quality, stats, manastones slots or enchanting level.
Quality
Eternal
Fabled (Gold)
Heroic (Blue)
Manastone slots
Manastone – 4
Ancient Manastone – 1
Manastone – 3
Ancient Manastone – 1
Manastone – 2
Ancient Manastone – 1
Echanting level
Max +10
Max +10
Max +5
Upgrade
No
Yes
No
AP Exchange
Yes
Yes
Yes
Also eternal version of armor have slightly different appearance than fabled/heroic one.
| | |
| --- | --- |
| Eternal | Fabled/Heroic |
| | |
TOKENS AND WHERE TO BUY
Battlefield items can be bought with use of "Dire Tokens" (official English name unknown), players get Dire Tokens by doing on-time/daily quests and killing mobs in Katalam.


NPC who sells Battlefield items can be found in main base of each fraction.
(Elyos / Asmo)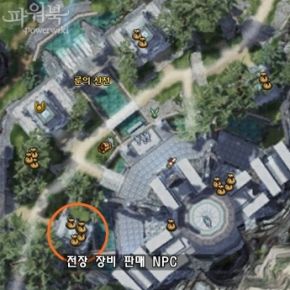 UPGRADE
Players can upgrade items by giving NPC theirs previous item and adding x amount of tokens. Upgrade is only available for fabled items (upgrade to eternal, heroic can't be upgrade to fabled).

AP EXCHANGE
Battlefield items can be exchange for AP – player "sells" items to NPC in exchange of Abyss Points. NPCs in different "battle camps" have different exchange ratio.

PRICES
Following tables presents prices of items and AP exchange amounts.
Eternal
Part
Token cost
AP Exchange 30%
AP Exchange 35%
Weapon
Shield
256
171
182856
121904
213333
142222
Chest
Pants
Shoulders
Boots
Gloves
171
128
85
85
85
121904
91428
60952
60952
60952
142222
106666
71110
71110
71110
Hat
Necklaces
Rings
Earrings
Belt
171
171
128
85
85
121904
121904
91428
60952
60952
142222
142222
106666
71110
71110
Fabled (Gold)
Part
Token cost
AP Exchange 30%
AP Exchange 35%
Weapon
Shield
85
57
60952
40634
71110
47407
Chest
Pants
Shoulders
Boots
Gloves
57
43
28
28
28
40634
30476
20317
20317
20317
47407
35555
23703
23703
23703
Hat
Necklaces
Rings
Earrings
Belt
57
57
43
28
28
40634
40634
30476
20317
20317
47407
47407
35555
23703
23703
Heroic (Blue)
Part
Token cost
AP Exchange 30%
AP Exchange 35%
Weapon
Shield
28
18
20317
13544
23703
15802
Chest
Pants
Shoulders
Boots
Gloves
14
9
9
9
13544
10158
6772
6772
6772
15802
11851
7900
7900
7900
Hat
Necklaces
Rings
Earrings
Belt
18
18
14
9
9
13544
13544
10158
6772
6772
15802
15802
11851
7900
7900
Stats and Apperance of the New Sets
Bookmark and share to your friends
Related Articles